Group discussions and Practical Exercises at In-House Supervisory Training for 2010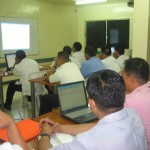 Bulldog Security is committed to the professional security officer. Group discussion and interaction plays a focal point in development of our security professionals.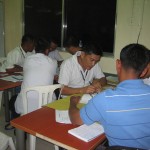 The ongoing monthly supervisory training held last January 9 and 16, 2010 was well attended. Officers contributed to lively discussions on presented cases. The next session is on March 11, 2010.